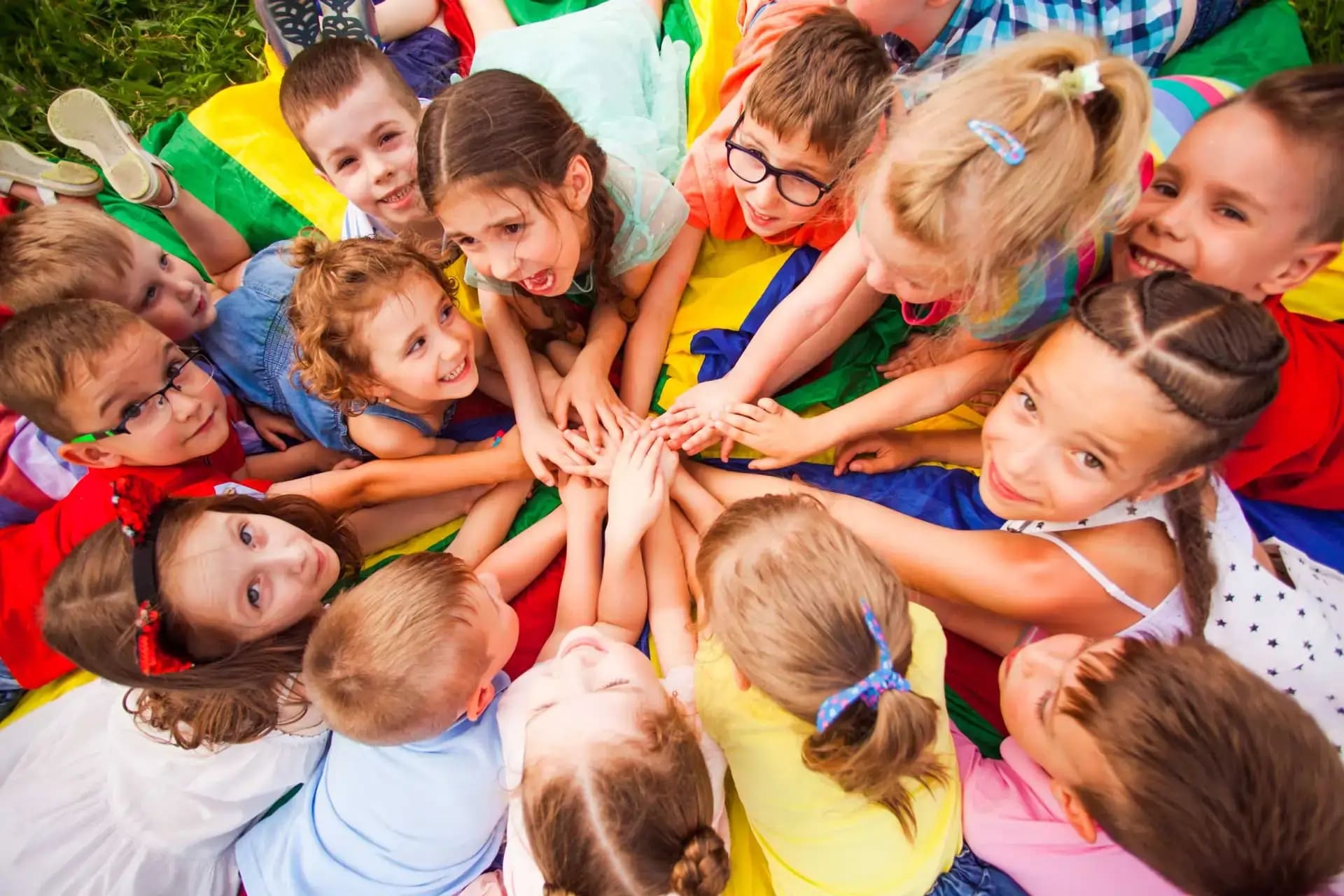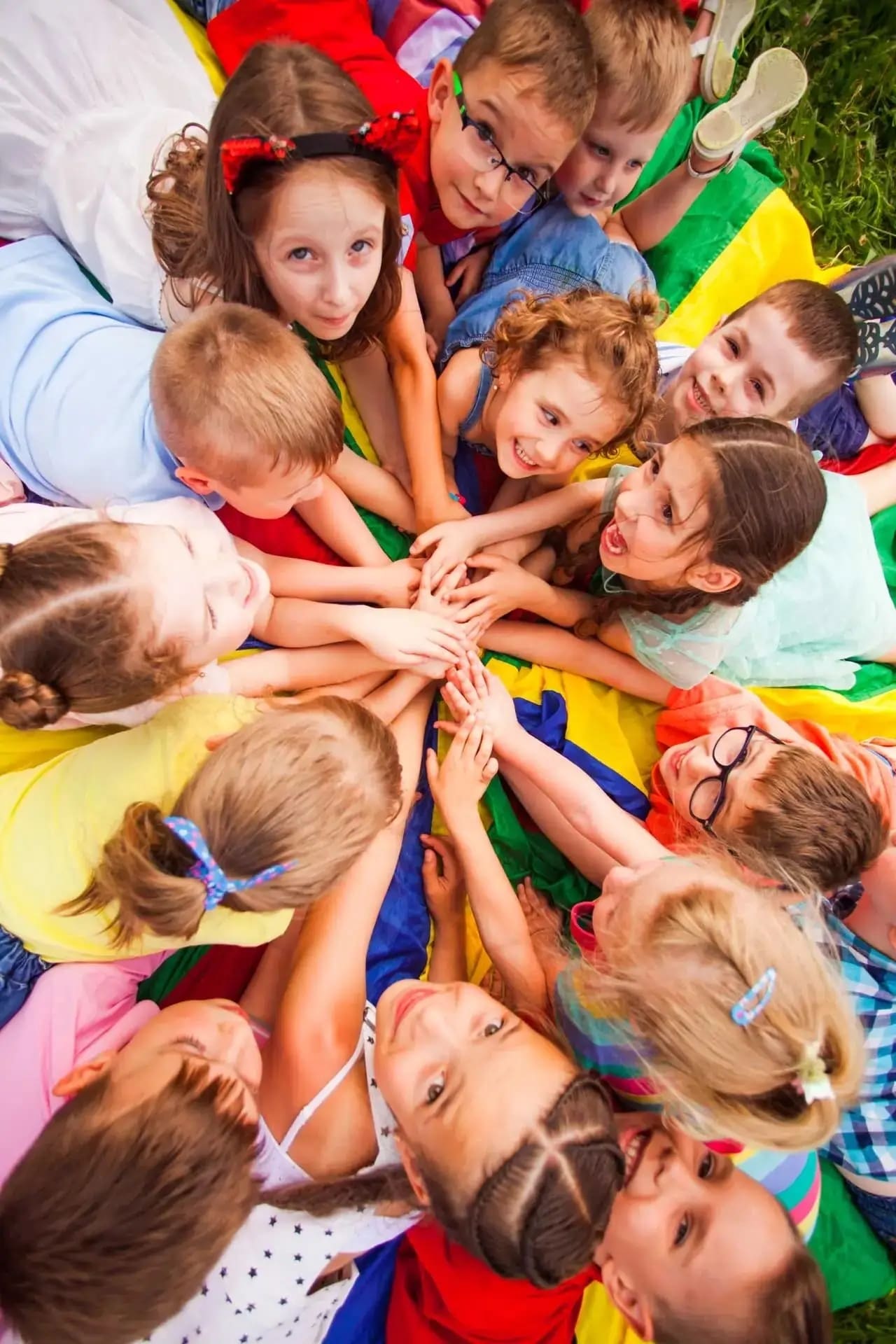 Fun, Laughter, Games and Exercise with AbsoluteSport
Kids learn while having fun at our clubs, camps and parties
My 7 year old has the BEST time at Absolute Sport summer camp. She came out and immediately asked "please can I come again tomorrow please!". Great value for money, loads of fun and Ben and the team are so professional and clearly love the kids. Couldn't recommend more and we will definitely be using again :)
- Ashley Kuchanny -
My (7yo) son had a fantastic couple of weeks with Absolute Sport this summer, he was so happy to head off, he loved the activities every day, and my 4yo can't wait to be old enough to join next year when we will be back! Thanks Ben and team!
- Alexia Pinchbeck -
My daughter had such a good summer at absolute sport, every day was different. Ben and the team are amazing with the kids. Definitely be booking for the next one!
- helen rudwick -
We love Absolute Sports! Ben is great with the kids and there's always a lovely variety of healthy, active fun available for them. Very happy to recommend.
- Jess White -
Absolute Sport are just brilliant, both of my children really enjoy the holiday camps and the after school clubs; they are engaging, fun and the team are incredible.
- Victoria Ramm -
My 5yr old did the absolute sports summer camp this year and absolutely loved it!!!! Ben is brilliant, such a welcoming positive energy for the kids to have, the camps really welcoming, fun and relaxed! Will always return to this camp it's brilliant!
- Leila Leach -
Can highly recommend Absolutesport Grandaughter absolutely loves going we are always met with a warm welcome, my grandaughter has a day packed with activities well organised and fun.
- Glennis Rudwick -
I had a blast at camp it was so much fun and I made new friends. I hope I can go to another one again soon. We played football which is my favourite and made a solar system and we had a disco which was really cool.
- Nathan Holder -
My son (5) has really enjoyed the summer camps, really well run, friendly and engaging for the kids. He would of gone every day if he could of! Highly recommend Ben and his team !
- Karis Povall -
Our son loved his first ever day at your summer camp today and has come home asking if we can get a smoke machine and disco lights! He also really enjoyed meeting Spider-Man! Thank you
- Louise Turner -
My daughter attended the end of Summer day at a nearby local school and said it was the best day ever! She has been on a few holiday clubs and said this was the best by far, well done Ben!
- Katy Mason -
Thank you to AbsoluteSport for the awesome time my son had at your summer camp. The activities and games were "amazing" and especially the disco party on the last day of the camp was a huge highlight. He learned a lot, made friends and came home tired but so happy. :) I highly recommend your camps!
- Sue Holder -
Absolute Sport are just brilliant, both of my children really enjoy the holiday camps and the after school clubs; they are engaging, fun and the team are incredible.
- Victoria Ramm -
A blessing to have Ben do what he does for your children. Thank you for making it happen and making it fun for the kids too
- Ashleigh Black -
Our son loves his after school club with Ben. Active Club gives him great variety of sports, a chance to learn new skills and is a lot of fun. Would highly recommend 😊
- Family Mohyuddin -
My son loves Ben's Absolute Sport camps and after school activity clubs. He always has a great time and comes back with loads to say about everything he has learnt about sport and the fun he has had! 100% we recommend.
- Clare Walsh -
Ben is brilliant with the kids and always friendly and enthusiastic. My boys love going to his clubs. I would thoroughly recommend!
- Alison Merrett -
Our children love Ben's Absolute sport- the after school clubs and the activity camps in the holidays. They are very different kids but both enjoy learning new skills and playing various sports and games.
- Jo Galbraith-Owen -
My son loves the AbsoluteSport after school club - so much fun and lots of different sports to try out!
- Alice Besley -
Ben is fantastic at what he does! The children learn great sports skills while having an absolute ball (pardon the pun) at the same time. The children really look forward to their weekly sessions with Ben. No hesitations in recommending. Thank you!
- Rebecca Tessier -
Qualified, insured, first aid trained & DBS checked staff
We ensure that all staff are appropriately qualified and experienced. Each member holds an enhanced DBS check and valid first aid certificate.
Warm and friendly team of coaches
At the heart of the selection process when recruiting our coaches is the qualities required for working with children. Our enthusiastic team demonstrate patience and a postive attitude as well as the dedication towards helping the children get the most out of each session we deliver at our clubs, camps and parties.
Top-of-range equipment for a variety of sports and activities
We ensure that children are exposed to a variety of sports so that they have a fair opportunity of finding a sport they are both interested in and excel at, often continuing on to participate at a higher level.
First-class programme delivery
Our sports-based programmes are designed to meet the national curriculum. They support growth for the individual and group by providing fun but challenging sessions that encourage social interaction and team camaraderie.
School Clubs & Wraparound Care
Available to book during school term's
Our Morning Clubs at West Wittering Primary School, Sidlesham Primary School and Portfield Academy are something that all the children love. We include a variety of fun sports like fencing, archery and table tennis.
After School Clubs give the children the perfect opportunity to learn a new sport or enhance their current skills in their favourite sports. We do a wide range of clubs with KS1 and KS2 children.
Sports & Activity Camps
Available to book each school holiday
Our holiday clubs provide children with the opportunity to make new friendships outside of their school or classrooms and remain mentally and physically active while having a great time together.
Working parents have the peace of mind that their children are engaging in social and sports activities that boost their confidence and skills in a safe and fun environment. Camps run from 09:00 - 17:00 each day.
Come and find out how much fun we have during the school holidays!
Themed Children's Parties
Our parties and entertainers are available all year
Are you looking for a fun-filled birthday party for your child? Great, then look no further!
Our parties are guaranteed to keep all the children engaged from the first minute.
Choose our Football Frenzy Party, our AbsoluteSport Party or, if the birthday boy or girl loves dancing then our Disco Party is sure to be a hit!
Football Academy
Available to book every weekend.
Come and join Coach Tom at our football academy training sessions at Sidlesham Primary School and Portfield Primary Academy!
Training sessions are split over two age groups; 5-8 years and 9-12 years old.
These training sessions involve technical and tactical drills to enhance our budding footballer's abilities. All abilities are welcome and catered for.
"FUN FOR EVERYONE"
-AbsoluteSport
Service Provider to Parents, Schools, Councils and Sport Coaches in West Sussex and Hampshire
Whether you're a parent seeking ways to help your children become more active or a school or other organisation looking for a provider of first-class sports coaching, mentoring or training, AbsoluteSport is certified to help.
Our highly qualified and experienced team will provide programmes and activities tailored to your exact needs.
AbsoluteSport is dedicated to providing positive youth team sports experiences through family and community involvement that is based on the philosophy "FUN FOR EVERYONE".

"FUN FOR EVERYONE" is a cornerstone of our organization. Our programs are open to any child able to participate regardless of race, religion, creed, sex or ability. Our mission is to raise awareness in children about the importance of regular exercise and how it will benefit their future.